Modern Combat Sandstorm HD is the first game in the modern combat series. Here I am adding remastered version of this game which can be playable on up to Android 9 devices.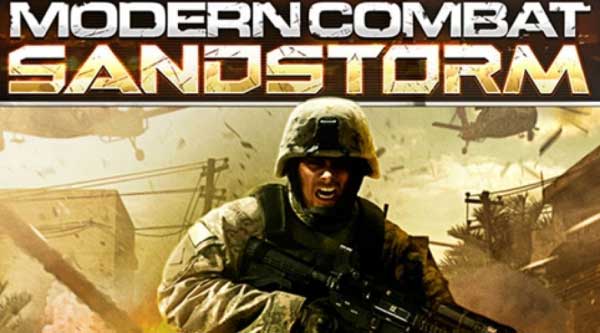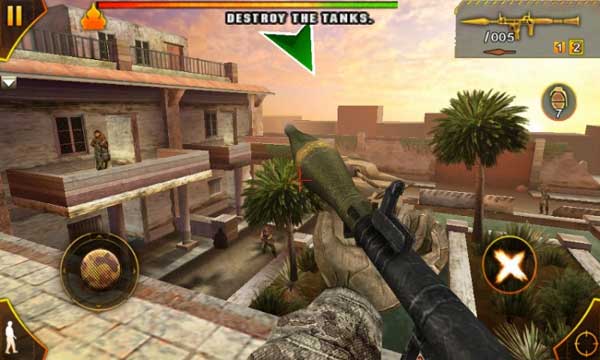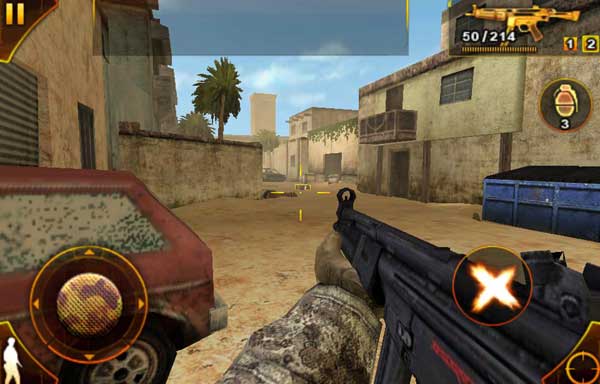 Description:
The benchmark for realistic modern war games now arrives on Android!
**Touch Arcade: "An excellent game that raises the bar of what is to be expected of future first person shooters."
**iLounge's Editor's Choice Game of the Year
Acclaimed for its exemplary design & controls, this action-thriller pushes the limits even further, with optimized Android controls and lifelike, high-definition graphics.
Modern Combat: Sandstorm will plunge you into the heart of modern war. Assigned to Operation Sandstorm, your duty is to locate and annihilate a new terrorist cell setting up shop and recruiting foreign insurgents in a remote desert hot spot. This jarring first person shooter will equip you with the most sophisticated and powerful modern day weapons.
CONTROLS BUILT FOR Android
– A quick pinch on-screen switches to the Sniper or Ironsight view for extra precision
– Slide two fingers on the screen to throw grenades
– A fully customizable interface, in addition to the 3 basic control schemes
AN IMMERSIVE MILITARY EXPERIENCE
– 10 missions set in varied Middle Eastern environments including a city, hospital, sewer, port, lab and training camp
– Full 3D battlefields rendered in high-definition graphics
– Cinematic cut-scenes, voice-overs and true-to-life situations
COMBAT INTENSITY AT ITS PEAK
– Authentic, advanced weapons: 2 assault rifles, a sniper rifle, RPG, shotgun, submachine gun, light machine gun, explosive grenades, flashbang grenades, and a heavy machine gun mounted on a moving 4X4
– Unlock weapons as you level up, and use munitions from fallen foes
– Android-exclusive mini-map deepens the tactical dimension
IN-DEPTH MULTIPLAYER
– Local and Online multiplayer
– 1-4 player Deathmatch or Team Deathmatch on 3 Multiplayer maps
– Play with other fans around the world through Gameloft LIVE!
War is hell. Step inside.
Requires: Android 2.3+ to Android 9
Latest Version: 3.4.2
In-App Purchases: No
Download Modern Combat Sandstorm Apk+Data:
Also try other Modern Combat Games:
Modern Combat 2 Black Pegasus Apk+Data
Modern Combat 3 Fallen Nation Apk+Obb
Modern Combat 4 Zero Hour Apk+Obb
Install Instruction:
1. Download Apk+Data File.
2. Install Apk.
3. Extract Data File.
4. Copy gameloft folder from the extracted data file and paste it directly to Internal Storage.
5. Play game offline.