Reckless Racing is a racing game by Pixelbite/Polarbit. After a long time I am playing such a superb game which creates a big smile on my face. Reckless Racing is a Dirt-Road Racing game filled with speed, skid, slip, slide, stunning graphics, beautiful environments and amazing gameplay. Here first time I am sharing a gameplay video of any game, because this game is looking really good. You can watch its gameplay video below.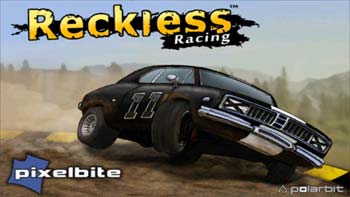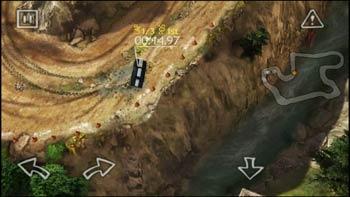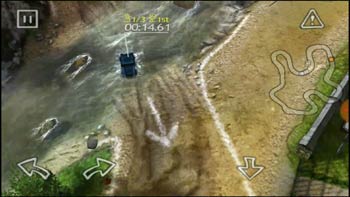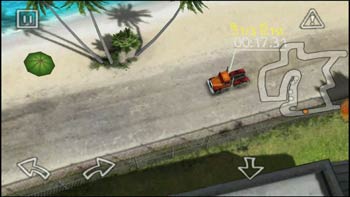 Description:
Reckless Racing is a performance intensive game. High-end Android device recommended
THE DIRT-ROAD RACING GAME YOU'VE BEEN WAITING FOR!
Reckless Racing blends the finest top-down racer style with graphics that are so stunning you'll shout, "Oowee!" Skid, slip, and slide through down-and-dirty racetracks with precision controls, and challenge friends in online multiplayer. Hold on tight and get ready to go. This here is Reckless Racing! Yeehaw!
RACING FOR THE RECKLESS
The remarkable visual power of the game puts you in the heart of Dixie, where you'll encounter wonderfully detailed backroad racetracks. Dirt track or asphalt, truck or rally car – take your choice and then take it to the limit. Learn the basics and choose from a variety of driving controls. Progress through the races and move up through Bronze, Silver & Gold difficulty levels.
BEAT BUBBA!
Adapt your race skills and take on an outrageous cast of characters, including Otis, Lurlene, Cletus, Floyd, and, of course, Bubba. You'll be hootin' and hollerin' along with them in no time flat!
THINK YOU'RE BETTER THAN THE REST?
With online multiplayer, Reckless Racing gives you the chance to show the world your racing ability! Post your best times on online leaderboards and trade ghost races with players from all over the world. Chat functionality is also built in!
RACE IN 3 DIFFERENT MODES
Immerse yourself in the world of no-rules driving. Take on the Dirt Rally, Hot Lap time trial, or Delivery time trial. Beat other drivers or beat the clock. Either way, there's a lot of Reckless Racing to do!
Watch Gameplay Video:
Watch original gameplay video of Reckless Racing android and don't forget to subscribe to our new YouTube channel Only4Gamers for more amazing games and apps.
Requires: Android 2.3+
Latest Version: 1.0.8
In-App Purchases: No
Get it on Google Play and support the developer for their good work.
Download link for Reckless Racing Apk:
Instruction:
Install APK and play.