The Cave is an adventure puzzle game by Double Fine Productions. Playing such an amazing game after a very long time. In this game there is total seven different characters with their different stories and abilities. You can choose any three of them at once. So, Choose any three of them and start your cave journey. There are many different locations in the cave, and most locations are related to a specific character. So, if you want to play the complete game, then you should complete this game at least three times to see every location.
The cave is story of seven jerks who choose wrong path in their life. But you can make good decisions to change their story and give them a good ending.
Spoiler Alert!!!
How to save all characters and get good endings?
To save characters and get good endings, simply return the "object of desire" to the clerk at the end and leave. You will see good endings.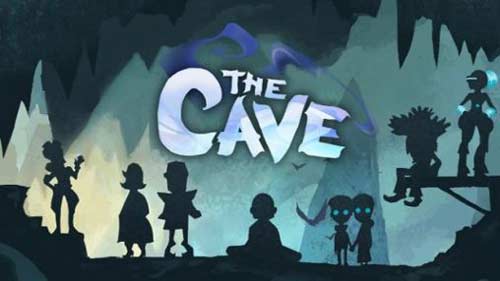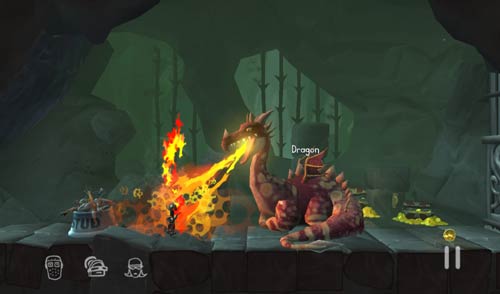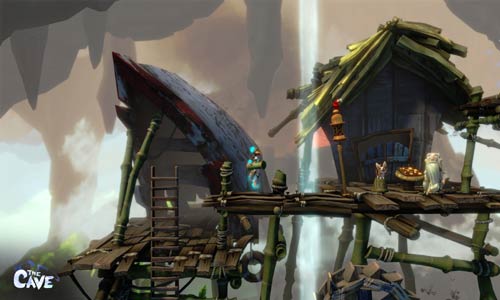 Description:
Descend into the mysterious depths of The Cave in this adventure game from Monkey Island creator Ron Gilbert and Double Fine Productions. 
Assemble a team of unlikely adventurers – each with their own unique personalities and stories– and descend into the heart of a sprawling, sentient cave in order to find that which is most important to each of them. The Cave has had millennia to spruce up the place so prepare to dive deep and solve the puzzles hidden within exotic locations including a subterranean amusement park, medieval castle, and fully armed nuclear research facility. The Cave is waiting. 
Seven Adventurers, Multiple Paths:
Choose a team of three out of seven explorers and descend into the depths of The Cave. From the Hillbilly to the Time Traveler, all 7 characters have their own unique personalities, special talents, and mysterious motivations for descending into The Cave. 
Prolific Pedigree:
Experience the detailed, stunning art style and humor that only Double Fine and Ron Gilbert can dream up. 
Better Together:
Seamlessly switch between characters and work together to solve the puzzles held within The Cave's depths. Every solution leads you closer to discovering the truth behind each character.
System Requirements:
Dual-core CPU with 1GB of ram and ~1.5GB free space. For best performance devices manufactured in 2012 or newer are suggested.
Watch Game Trailer:
Requires: Android 2.3+
Latest Version: 1.1.9
In-App Purchases: No
Get it on Google Play and support the developer for their good work.
The Cave Apk+Obb Download Links:
Note: Since the game is last updated on 20 June, 2014, game no longer supports newer Android devices like Android 9, 10 and maybe 8 also. Check this game on Google Play first, if game support in your device, then only download this game.
Instruction:
Install Apk, Copy Obb folder to Android>Obb>[Here] and play.
Brief Instruction about how to install games with Apk+Data files.