Real Cricket 22 is a new cricket game from developer Nautilus Mobile for Android and iOS devices. Its early access version is now available for download. Download the latest version of Real Cricket 22 from here.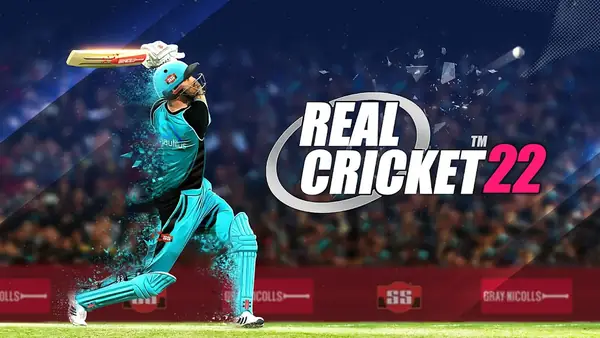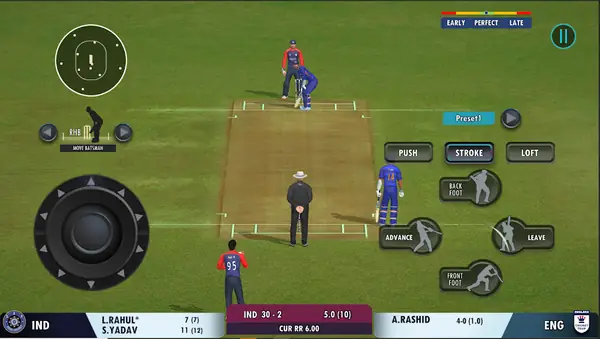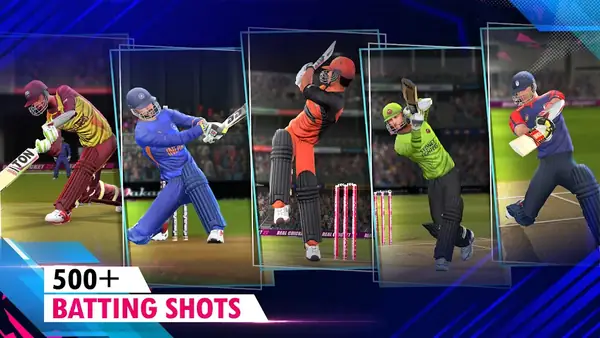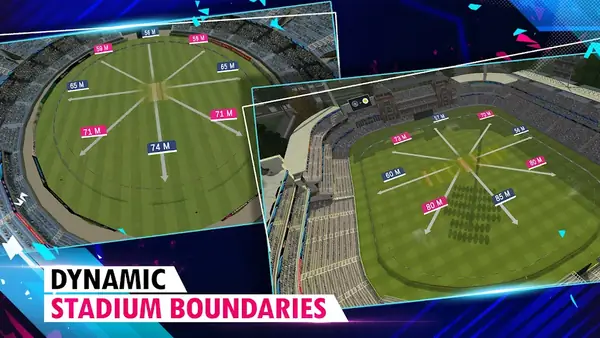 Description
Presenting Real Cricket™ 22 – the go to destination for the ultimate cricket simulation experience.
We bring to you the most authentic fielding and catching animations, spectacular batting shots giving an immersive on field action and see the game come alive.
500+ NEW BATTING SHOTS
A massive bouquet of more than 500 batting shots in Real Cricket 22. These batting shots are further divided in Gold & Platinum Shots.
MANUAL FIELDING & CATCHING
Every decision is yours! Now pick up, throw, and direct hit depends on the fielder himself, that's you!
MOTION CAPTURE
For the First Time!!! We bring you the authentic fielding and catching animations, spectacular batting shots providing an immersive on field action and see the game come alive with Lively cutscenes.
SHOT MAP
A shot map that lets you choose desired shots which create a unique batting style. Create multiple presets of these batting shots and use them all depending on the match situation. That's not it! You can share these presets with your buddies by sending them your preset code.
COMMENTATORS
True to our name 'Real Cricket' you can now experience live commentary from legendary commentators Sanjay Manjrekar, Aakash Chopra, Vivek Razdan, Danny Morrisson & Lisa sthalekar taking this cricketing experience a notch higher.
DYNAMIC STADIUMS
INTRODUCING all-new stadiums that are made to scale with the real world stadiums across the globe. Play with your favorite teams to the sounds of cheering crowds in picturesque International Stadiums.
EXCITING NEW META!
Introduction of new game elements like daily QUEST & MISSIONS to help your game progression.
Progress through the game to unlock contract cards, commentary cards, gold fragments, currency and much more. As you progress, rewards become increasingly difficult to obtain, do you have what it takes?
REAL-TIME MULTIPLAYER – BIGGER AND BETTER
1P vs 1P – Play our classic 1 vs 1 Multiplayer with your Ranked and Unranked teams.
Ranked Multiplayer further offers 3 different modes Dream Team Challenge, Premier League and Pro Series. Take part in these to earn your Legend's title in the game.
TOURNAMENTS
Real Cricket™ 22 has a wide range of International and Domestic Tournaments to choose and play, including the RCPL 2022, World Cup 2019, World Test Championship, Ashes, Asia Cup, Champions Cup, Master Cup, and the Premier Leagues across the world.
MODES
Re-live your childhood memories by playing all the ODI World Cups, T20 World Cups & RCPL Editions.
The only Mobile Cricket Game in the world to allow users to participate in the RCPL Auction building their own team and competing for the most coveted cup in Premier League history!
Tour mode
UNIQUE PLAYER FACES & JERSEYS
Get unique player faces, models and Stylized team jerseys with numbers on the back!
TEST MATCHES
The longest and the purest form of Cricket is now available to you in Real Cricket™ 22 with true to life Match Conditions and Gameplay along with new commentary and Field Setup options along with Pink Ball Test Cricket giving you the surreal experience of playing Test Cricket under lights with the Pink Ball.
Watch Game Trailer:
Requires: Android 5.0+
Latest Version: 0.1
Download Real Cricket 22 for Android & iOS:
Coming soon for iOS…
Install Instructions
Install Apk, Extract Obb File, Copy extracted Obb folder to Android/Obb/[here] and play online.