I played Java games for many years and played almost each and every Java game in my Java devices. Enjoyed all best Java games. But after android comes in market java start dying. Java games time is already gone, but still there are lots of people's here who want to enjoy their favorite Java games again on their Android. And that's why I am going to share with you today the best Java Emulator for Android.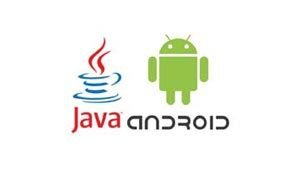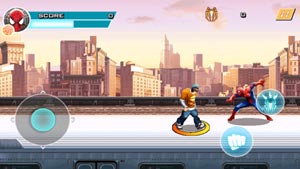 Best Java Emulator Apk for Android
I tried many Java Emulators for Android like PhoneMe, Java J2me Runner, Jbed, Jblend etc., but all of them have some serious issues. But now finally I get the best Java Emulator for Android. This emulator name is J2me Loader. It's very simple, easy, fast and running most Java games/apps without any problem, and that's why it is the best Java emulator for Android. This emulator does not require root access neither internet connection. Just download your favorite Java game/app, install it on emulator and enjoy.
Watch Video Tutorial:

Here is the simple Instruction about how to play Java games on your Android using J2me Loader app.
Instructions:
1. Download and install the latest version of J2me Loader Apk.
2. Download your Java game in .jar format from web.
3. Open J2me Loader, locate your game where you downloaded it and click on it. Once you click on it, it will start converting your game. Maybe it will take some time for converting your game according to your device specification. In my device, it's converting Java games in just few seconds.
4. When it finishes converting your game just open it, you will see some settings there. Read below 'Tips for the best gaming experience' for settings. When you complete settings, click on start to start your game.
5. Now you can play and enjoy your favorite Java games again in your Android.
Tips for the best gaming experience:
– If you are feeling that the game is slow, tick on 'immediate processing mode' in settings. In my device this option really speeds up game speed and game working smoothly.
– Try to download largest screen size available for your Java game so your game will look good in your Android. Like 480*800 or bigger resolution is recommended.
– Try to download landscape full touch games and untick 'keep aspect ratio' in settings.
– Insert right resolution of your game otherwise it will not display your game correctly. If you are very sure that game resolution is right, but it's still displaying game incorrectly, then click on swap sizes in settings.
– If there is problem with game rotation, then turn off auto rotation of your device.
– Just keep Experimenting with settings for different games to get best experience. There is no perfect setting for all games.
Don't Like Emulator?
If you are not comfortable with emulator then you can try Java ported Android games. There are many 2D Java games for Android are available, and you can play them easily without the use of any emulator. You can download these Java games for Android from here. Just download, install and enjoy.
Also try other best emulators
Skyline – Nintendo Switch Emulator Apk
If you like this post, then don't forget to share it with your friends. And don't forget to check our post "The Best Android Games of All Time" for some best android games.