There are many cricket games are available for mobile devices, but no decent cricket game yet. If you are a die hard fan of cricket and want to try some cricket games, then World Cricket Championship 2 is so far the best cricket game available right now. Almost everything is good in this game except unnecessary animations and show-offs. This game can become much better if game developer focus more on graphics, gameplay and controls.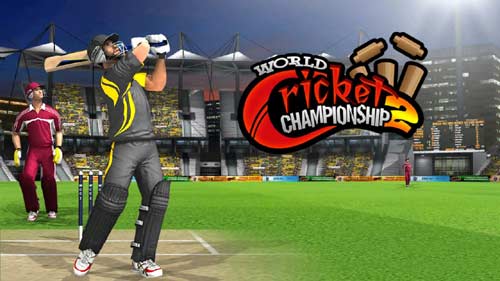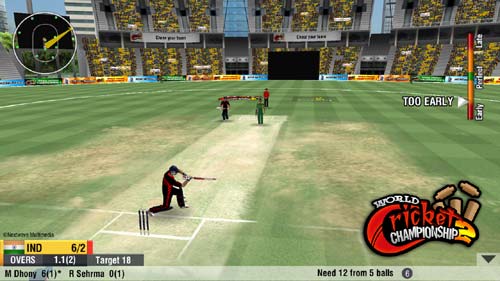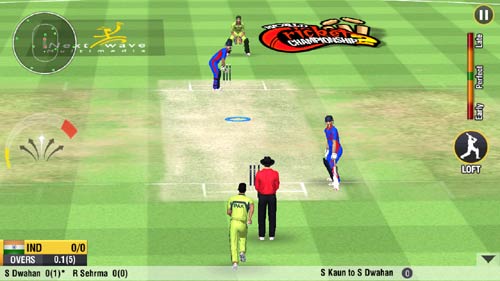 Description:
Welcome to the Next Generation in Mobile Cricket Gaming! Every cricket lover can now have the most advanced 3D mobile cricket game at the palm of their hands! You can play the maximum number of cricket shots including the famous Dil-scoop, the Helicopter shot and the Uper-Cut! This is a game built for you the cricket fan! You have loads to look forward to! You can customize your players and cheer your team with customized banners! You can also look forward to scintillating animations, more cricketing venues, new controls, and new camera angles! 'World Cricket Championship 2' has features that make it the most the most dynamic and versatile game in the world of mobile cricket. Be prepared for insane fun!!
Features include:
· 140 different batting animations and 14 different bowling actions
. Rain Interruption, D/L Method
. Hot-Spot & Ultra Edge for LBW and Edge
· Enjoy the Blitz Tournament for free!
· Electrifying fielding with stunning diving catches & quick throws to surprise the opponent.
· Challenging AI opponent
· Realistic ball physics which response to the pitch (Dead, Dusty, Green)
· Player attributes – Players gain extra skills for consistent performance
· 18 different international teams, 10 domestic teams, 24 different stadiums. TEST Cricket, Hot Events and more than 11 tournaments including World Cup, World T20 Cup, Blitz Tournament and ODI Series.
· The Gangs of Cricket mode where the user can form gangs and compete in challenges.
· Challenge A Friend mode enables the user to challenge your friends.
· Batsman may get injured for poor shot selection.
· The emotions of the fielders vary according to the circumstances of the match.
· Cinematic cameras and real-time lighting enhance the visual appeal.
· Real-time Infographics representations:
– 3D Wagon wheel with dynamic game data
– Hawk-eye view for bowling summary & for LBW appeals
– 3D Bar chart for innings run scored
· Ultra slow motion Action replays with multiple camera angles
· Over 40+ in-game camera angles
· Two different batting controls (Classic & Pro)
· Two different batting camera settings (Bowler's end & Batsman's end)
· Fielders are configured with advanced ball – head coordination system
· Professional English and Hindi commentary with dynamic ground sounds
. Night mode in Quickplay and all tournaments with LED stumps
· Batting Timing Meter to time your lofted shots.
· Manual Field placement to control your opponent in All modes
. Share and save game highlights generated at the end of the match.
. A user can edit the playing 11 team, player names and their roles.
. Misfielding, stunning wicketkeeper catches, quick stumping & tight 3rd umpire decisions to create a realistic cricketing experience.
. Over 250 motion captured animations
. New fielding, umpire, toss animations and 26 new batting shots
· Battle tested and updated engine to provide fluid 30fps gaming on most mid-range devices.
Awards & Recognition 
– App Annie Report- Top Games by Time Spent, India 2016
– App Annie Report- Top Games by Monthy Active Users, India 2016 & 2017
– Winner NASSCOM Gaming Forum Awards 2015 'Game of the Year' People's Choice Award
– Best games of 2015′, 'Best games of 2016' and 'Best games of 2017' – Google play store
Permissions Required:
Minimum requirements are,
– Android OS : 4.1 or higher
– 1GB RAM
Requires: Android 4.1+
Latest Version
In-App Purchases: Yes
Download links for World Cricket Championship 2:
Instruction:
Install World Cricket Championship 2  from download link and enjoy.