Dream League Soccer 2021 or DLS 2021 is a well known football game by developer First Touch Games. It is the third most popular Football game for Mobile devices, after FIFA and PES. DLS is here for a very long time now, and it's continuously improving every year. While this time its graphics are looking very cool, still its gameplay and AI is nowhere standing against PES or FIFA. DLS 21 developers must focus most on gameplay and AI rather than graphics, which is already very good.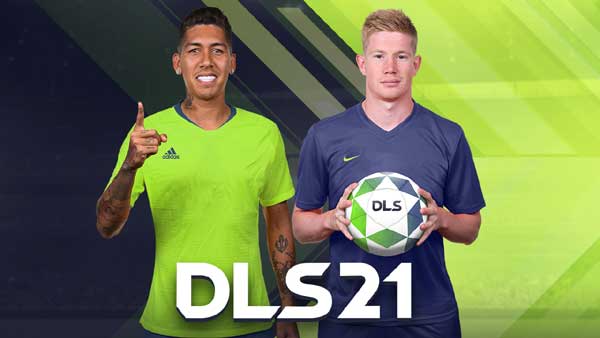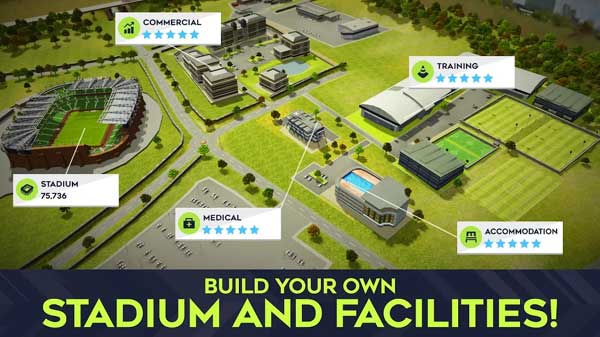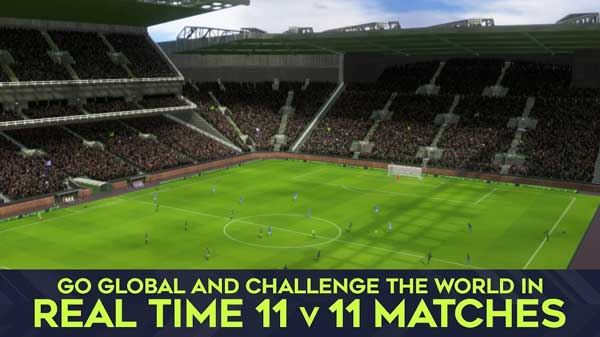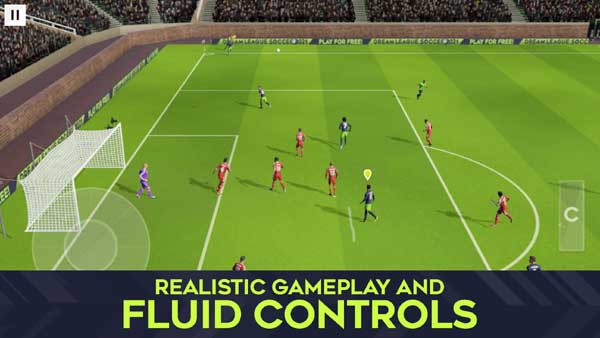 Description:
Dream League Soccer 2021 puts you in the heart of the action with a fresh look and brand new features! Build your dream team from over 4,000 FIFPro™ licensed players and take to the field against the world's best soccer clubs! Rise through 8 divisions whilst enjoying full 3D motion-captured player moves, immersive in-game commentary, team customisations and much more. The beautiful game has never been so good!
BUILD YOUR DREAM TEAM
Sign top superstar players such as Kevin De Bruyne & Roberto Firmino to create your very own Dream Team! Perfect your style, develop your players and take on any team who stands in your way as you rise through the ranks. Upgrade your stadium with world-class facilities as you make your way to the Legendary Division. Have you got what it takes?
NEW AND IMPROVED GAMEPLAY
The very best Dream League Soccer experience awaits with new animations and improved AI we've revolutionised the most engaging football experience on mobile. Dream League Soccer 2021 is the perfect soccer package, one which captures the true spirit of the beautiful game.
DRESSED FOR SUCCESS
Feast your eyes on the best-looking Dream League Soccer experience ever! Customise your manager from a host of different options including hairstyles and outfits. Along with our new and improved graphics engine, your dream team has never looked this good!
CONQUER THE WORLD
Dream League Live puts your club against the very best in the world. Work your way through the ranks to prove your team is the greatest and compete in Global Leaderboards and Events for exclusive prizes!
FEATURES
• Build and develop your dream team from over 4000 FIFPro™ licensed players
• Full 3D motion-captured kicks, tackles, celebrations and goalkeeper saves gives unmatched realism
• Reach legendary status as you rise through 8 divisions and compete in more than 10 cup competitions
• Build your soccer empire from your own Stadium to Medical, Commercial and Training facilities
• Recruit Agents and Scouts to help identify top talent in the transfer market
• Immersive and exciting match commentary keeps you in the heart of the action
• Use Coaches to develop your players technical and physical abilities
• Customise your team's kit and logo or import your own creations
• Take part in regular seasons and events to win unrivalled rewards
• Compete against players from across the globe with Dream League Live
• Our biggest soundtrack EVER! Featuring Retro Video Club, Only The Poets, Halo Sol and more!
Watch Gameplay:
Requires: Android 5.0+
Latest Version
In-App Purchases: Yes
Download links for Dream League Soccer Apk:
Dream League Soccer 2022 is available now.
DLS 22 Apk ⇩
Install Instruction:
Install Apk and play online first time, you can play offline later.