PES 2021 Mobile, as you already know, is by far the best Mobile soccer game. While Konami hasn't made any big changes in recent years, it has only made a few small changes. But as we don't have many options, PES is still the best option for us for now. If you are looking for the latest version of PES 2021 Mobile, you can download it from here.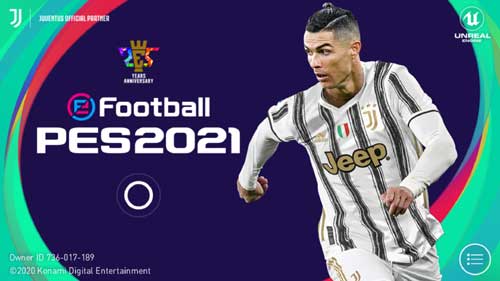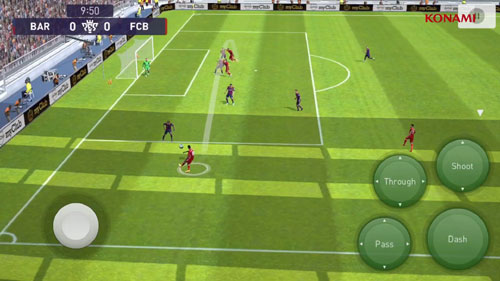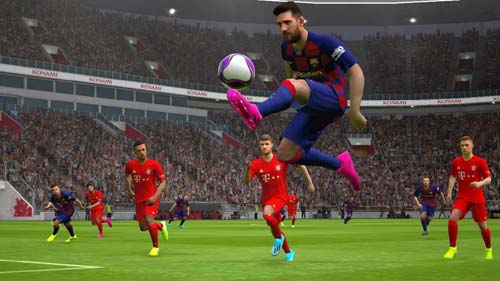 Description:
PES 2021 is here, featuring updated clubs, players and more!
Approximately 1.9 GB of free space will be required to install this update, so please confirm that you have enough room on your device before beginning the download.
Given the size of the file, we highly recommend that you connect to a Wi-Fi network to download it.
Additionally, we have received reports from some users indicating that Google Play does not always display the correct download size.
As a result, we urge you to wait a while even after the download progress bar has reached 100% to ensure that your device is able to finish downloading the complete file.
If the file doesn't finish downloading, you will be unable to boot the game. You will also not be able to complete the update if you do not have enough space to install the file.
We realize that this process is counterintuitive, and we apologise for any inconvenience caused.
Furthermore, as a show of appreciation for your continued support, all users that download the v5.0.0 update by 23:59 (UTC) on 25/10/2020 and open the Inbox will receive a "Black Ball" Special Agent.
*Downloading under Wi-Fi is strongly recommended.
■ The Thrill of Console Football in the Palm of Your Hand
With PES 2021, we've taken the same critically acclaimed console gameplay that won E3 2019's "Best Sports Game" award, and distilled its essence to bring you the most authentic football experience on mobile to date. Featuring an exclusive partnership with AS Roma, new Matchday mode events, updates to players, clubs and leagues, and much much more!
■ Featuring Europe's Finest
Play with a veritable smorgasbord of officially licensed clubs from the upper echelons of European football; including FC Barcelona, Manchester United, Juventus, FC Bayern München, as well as new exclusive partner, AS Roma!
■ New Iconic Moment Series Players
New additions are coming to the 'Iconic Moment Series', allowing you to relive and recreate even more magical moments from the careers of current and former football superstars
■ Real-Time, Online Matches
Face off against friends near and far with both local and online multiplayer functionality. Then, once you've sharpened your skills, head over to eFootball mode to take on the world in Matchday and various other competitive esports events.
■ Live Among Legends
Live out your football fantasy by signing various Legends to your squad, including D. BECKHAM, F. TOTTI, D. MARADONA, S. GERRARD, G. BATISTUTA, FERNANDO TORRES and K. RUMMENIGGE.
■ Rare Featured Players
Players who have performed well during weekend matches will appear in the game as Featured Players. These special versions have increased ratings, unique card designs, and in some instances additional skills.
■ Weekly Live Updates
Data from real matches being played around the world is collated on a weekly basis and implemented in-game through the Live Update feature to create a more authentic experience. These updates affect various aspects of the game, including player Condition Ratings and team rosters.
Watch Official Trailer Video:
Requires: Android 5.0+
Latest Version: 5.7.0
In-App Purchases: Yes
PES 2021 Download Links:
Download from Only4Gamers:
Try some other football games too:
Total Football (Legendary Football) Apk
Instruction:
Install PES 2021 from download links and enjoy.