Rocket League Sideswipe is a mix of Soccer, Cars and Action by developer Psyonix Studios. And you may be already know that Rocket League is a very popular game for PC and Consoles. Its Global version is finally here and now available in all countries.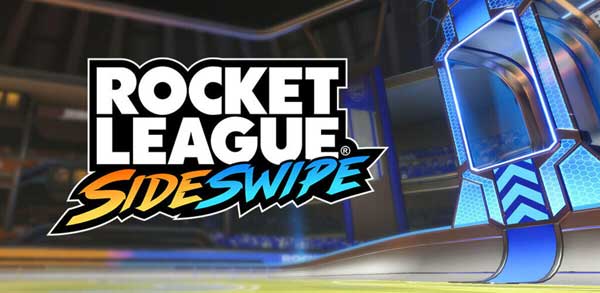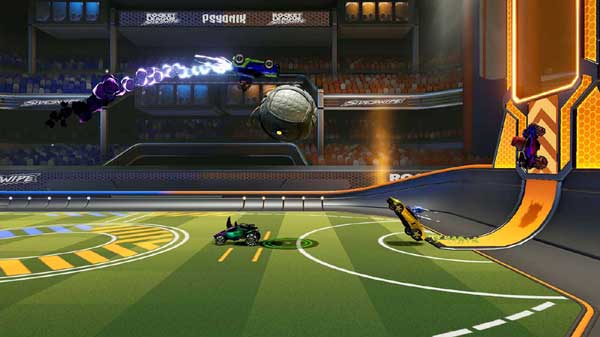 Description:
Soccer meets cars in Rocket League Sideswipe! Drive, jump, and boost to victory!
From the makers of Rocket League, car soccer has been reimagined for mobile devices! Get in the game with the intuitive touch controls. It's as simple as putting the ball in your opponent's net, but watch out! Your opponent will try to score too. Hit your boost to go faster, or use it to get off the ground and into the air to pull off some siiiick maneuvers in the air leaving your opponent in awe.
Matches are just two minutes, making Rocket League Sideswipe easy to pick up and play no matter where you are. Good luck!
Fast-paced, easy-to-learn gameplay
Face off in 1v1 or 2v2 gameplay! Rocket League Sideswipe is easy to pick up and play from anywhere! It doesn't matter if you're a veteran of Rocket League or just learning your way around the pitch.
Compete Online
Enjoy Private Matches with friends, or play Competitive Matches online with players around the world! Climb your way up the Competitive Ranks, and even crack the worldwide leaderboard.
Rocket Pass and Seasons
Unlock items in the Rocket Pass just by playing Online Matches. Look out for new Rocket Pass items each Season. Rocket League Sideswipe also features Competitive Seasons. Climb as high as you can in Competitive modes each season and earn Player Titles based on your Rank once the Season ends.
Make your car your own
Unlock new customization items for your car just by playing! Rocket League Sideswipe features thousands of customization combinations with items like cars, wheels, decals, and more. Make a statement as soon as you hit the pitch.
Modes and more!
In addition to 1v1 and 2v2 modes in soccar (soccer with cars) check out Hoops mode. Communicate with your teammates and opponent with Quick Chat Stickers! Plus, hone your skills in freeplay, offline matches, and tutorials!
Watch Game Trailer:
Requires: Android 7.0+
Latest version 1.0 (06- May-2022 Update)
In-App Purchases: Yes
Download Rocket League Sideswipe for Android & iOS:
Android
iOS
Install Instructions:
Install the game from the above links and play online.