Epic War TD 2 is a Strategy Tower Defense premium game by AMT Games. It's very similar to other tower defense game with high quality graphics, good gameplay and good game mechanism. It's graphic is better than other TD games which is only advantage I noticed in this game. It's not a top notch game but I still like to recommend it to everyone, because it's completely offline, there is no IAP in this game at all and it's a good time killer game also. There are not many Tower Defense games are available with these good features.
Overall it's a Good game, and you can try it, if you don't have any other game to play or you want to try something new.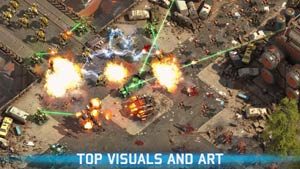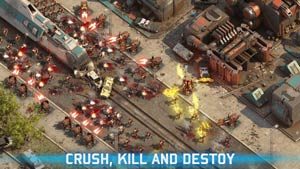 Description:
Works fine on low-performance devices!
Prepare yourself to be thrown into the heat of pure tower defense battle. No gimmicks, no free-to-PAY, no paywalls – just strategy, mass destruction and epic battles.
Here's what we've got for you:
– 9 high-power towers;
– 2 mega towers;
– 44 distinct enemies;
– 50 brain-puzzling missions;
– 100+ hours of enjoyment;
Watch Game Trailer:
Requires: Android 4.0+
Latest Version:
Get it on Google Play and support the developer for their good work.
Instruction:
Install game from official store and play.