Adding any game here after a long time. I was searching something good to add here, but finding good games nowadays becoming more and more difficult. Google Play is filled with thousands of games, but you can't say which one is good or bad by just seeing its images, rating or comments. I tested many games in the past few weeks and finally adding here Anomaly 2, a strategy game, with stunning graphics and rich gameplay.
Anomaly 2 is an RTS tower offense game, developed by 11 Bit Studios. We all familiar with tower defense games where we create towers to defend our stronghold and kill enemy units. Tower offense games are completely opposite of tower defense games, where you control your units to destroy the enemy towers.
Anomaly 2 is a graphically rich game, with perfectly balanced in each and every aspect. All levels are designed very well that you will get good amount of challenge in each and every level but none of them is frustrating. All levels lenght is good enough, not very short not very long. Anomaly 2 is a Premium game with full offline gameplay and IAP-free too.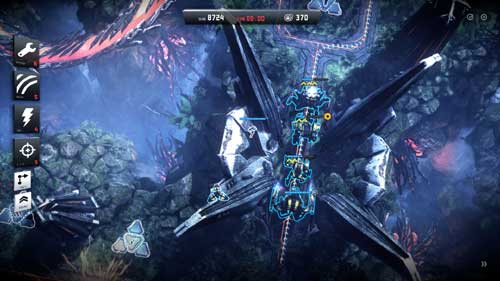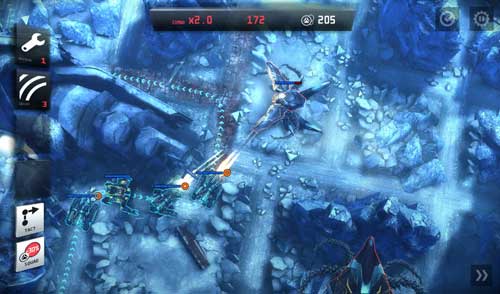 Description:
All About Tower Offense vs. Tower Defense
Anomaly 2 is a sequel to the critically acclaimed Anomaly Warzone Earth. Maintaining the core elements of the original, Anomaly 2 adds new features to the single-player campaign and finally puts your skills to a test in a completely unique experience: the dynamic tower defense vs. tower offense multiplayer mode! 
In the years following the invasion of Earth in 2018, the planet is overrun by alien machines. Humankind is on the verge of extinction. Banded together in huge convoys, they search the frozen tundra for food and supplies. Since the war, the roles have been reversed: now our species seems to be the Anomaly on a machine-controlled planet. Your convoy, Commander, is called Yukon. 
Anomaly 2 takes the RTS tower-offense concept from Anomaly Warzone Earth to a new level. The core elements of the original are spiced up by a number of important new features: 
– Morph your troops into war mechs to discover the new face of strategy: each unit has a different mech form with various abilities to help you overcome specific combat situations. 
– Engage in a multiplayer experience unique to Anomaly 2: tower defense vs. tower offense. Play as the towers and destroy the humans or lead the humans to annihilate the alien towers. 
– Fight across a post-apocalyptic world in a new single-player campaign that offers a more intense strategy experience than the acclaimed original. 
– Carve your own path to victory and create your ultimate battle squad. With over million tactical combinations to build your squad, your options in combat are nearly endless. 
– Dive into a beautifully rendered world, thanks to the team's upgraded and improved visual engine. 
– Experience alternative endings dependent upon your approach to enemy machines in the campaign.
– Optimized for tablets
Requires: Android 2.2+
Latest Version
In-App Purchases: No
Get it on Google Play and support the developer for their good work.