DarkBind is an upcoming action MMORPG from developer NetEase. Its first beta test in English is already here. You can download the latest version of DarkBind from here now.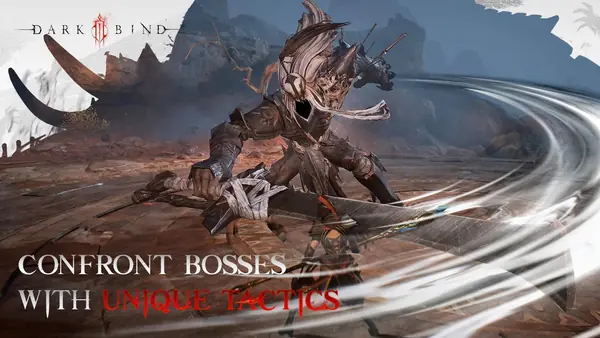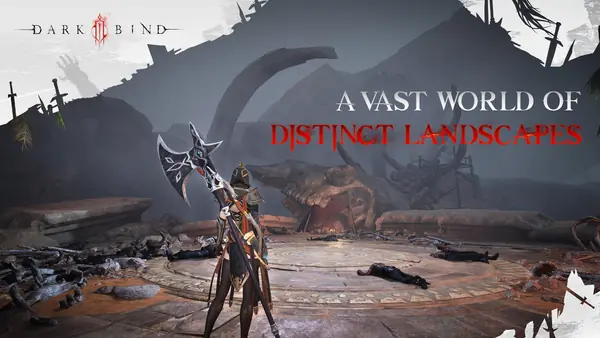 Description
DarkBind, an Action MMORPG that features thrilling combats in the dark world.
In the wake of The Great Darkness, the land is once again in turmoil from The Calamity and Wraiths lurking in the Void, preparing to make their move.
You, the Returned One, have heard the call and risen from the grave. With evil looming, you will spark hope to incinerate your nemeses, light up the world, and scorch the curse of the Void for good.
Note: The game is still in development. This beta version does not represent the final quality of the product.
Game Features
Release Top Action Skills at Your Fingertips
No more dull auto-battle experiences!
Combine diverse and unique tactics to crush your enemies!
Excellent Realistic Graphics Expression
Next-generation graphics illuminate an immersive fantasy world with first-rate real-time battle experiences.
Define your own fighting style — be it master dodger, precise striker, or savvy strategist — and take down opponents with one fatal blow!
A Vast World of Distinct Landscapes
From the sandy Demon's Hill to the eerie Catacombs, the entire world invites your investigation.
The Ultimate PVP Experience
There are different modes for players of different levels. Use your best equipment to overpower your opponent, or level the playing field and outsmart them. Anyone can enjoy these tense, real-time PVP battles up-close.
Confront Bosses With Unique Tactics
All formidable bosses have their weak spots. Analyze their attack patterns and deploy the right strategy to defeat them and fulfill your mission!
More info very soon
Release Date:
2022
Requires: Android 8.0+
Latest Version: 1.0.8
Download DarkBind for Android:
This beta test is ended now. Please wait for the next test.
Install Instruction:
Install Apk, Extract Obb File, Copy extracted Obb folder to Android/Obb/[here] and play online.