Art of War 3 is a real-time war strategy game by GearGames. It's the first art of war game for android. Many of us already played art of war 2 games in our Java mobiles. If also, you have played this game before then I am very sure that it's one of your favorite games.
Many people's are searching for art of war 2 Android, but it's really sad that it's not available for Android. But don't worry because finally GearGames launched art of war 3 for Android.
It's a full online game and maybe many peoples don't like this. If we talk about this game, then overall it's a nice game to try with good graphics, gameplay and game mechanism.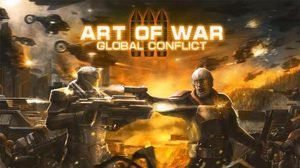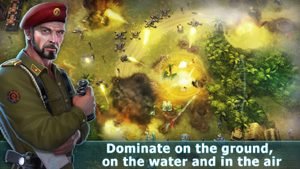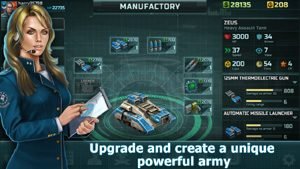 Art of War 3: Global Conflict Android Apk v1.0.63 (4.0+)
Description:
Unique mobile MMO real-time strategy war game – command,conquer and defeat your enemy on a battlefield. In this game you have to fight with other players in PvP battles, invent new combat tactics, develop your victorious strategies, upgrade infantry, tanks, land vehicles, navy and air force to obtain supremacy over the enemy in a battle.
Art of War 3: Global Conflict (AOW) – is a real-time strategy game in the best traditions of Red Alert and Command & Conquer series. The action takes place in the near future. The world is engulfed by a global conflict between 2 warring factions – the Confederation and the Resistance. Choose your side and fight shoulder to shoulder with other commanders to win in this confrontation.
Art of War 3: Global Conflict Android Apk v1.0.63 (4.0+)
● The best online strategy game with real-time PvP battles.
● Classical RTS control system in battles. You can control each unit directly like in Red Alert or Command & Conquer.
● Real-time online PvP battles with stunning detailed graphics will provide you with a full immersion.
● A variety of units and tactical abilities allows to invent different victorious strategies.
● Two warring factions with their own features, unique combat units, strengths and weaknesses.
● А huge number of unit and building upgrades gives you ample opportunities to create your unique victorious army.
● Continuous World War in which the clans fight each other for dominance over the regions and the entire world (in development).
● Many single-player campaign missions for each faction including dozens of hours of game time. This online real-time strategy (RTS) modern war game gives you an opportunity to feel yourself a general on a battlefield. Build your base, train infantry, produce tanks and armored vehicles, battle aviation and warships to defeat the enemy. Use super weapons and unleash your power! Join with your friends into a clan and fight other clans to dominate the world. Bring your enemies to a total annihilation!
We need you, general!
It is multiplayer online game. It needs constant stable internet connection. The game is in a soft-launch.
Requires: Android 4.0+
In-App Purchases: Yes
Latest Version
Instruction:
Install APK and play.