Rush Rally 3 is a Racing game from the developer Brownmonster Limited.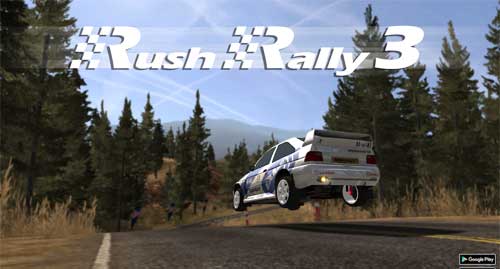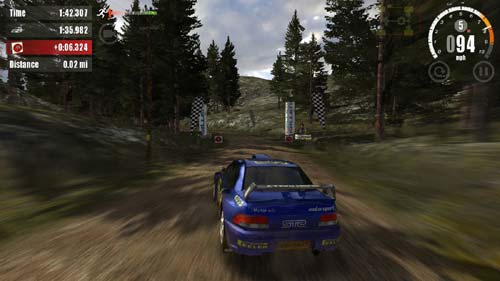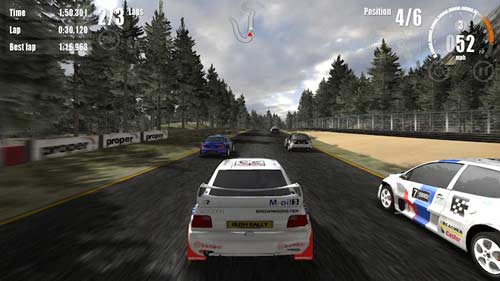 Description:
Rush Rally 3 is the most realistic rally simulation on your mobile. The best just got better!
CONSOLE QUALITY RALLYING
60fps racing at night or day in the rain or snow! Over 72 new and unique stages each with different surface types including snow, gravel, tarmac and dirt! Race with one of the best car dynamics models to date, including real time vehicle deformation and damage, built from over 15 years experience.
WORLD RALLY RACING!
Take on the new Career mode, race A-B stages over a Single Rally or grind metal to metal with other cars in Rally Cross.
BUILD YOUR GARAGE
Upgrade, tune and customise a garage full of cars. Use the new livery editor to completely change the look of your vehicles. Buy new wheels and upgrades to make each car truly unique.
COMPETE WITH FRIENDS, MULTIPLAYER AND OFFLINE!
Real-Time multiplayer, Social Leaderboards and Ghost Racing allow you to race any player at anytime. See how you compare with the worlds best.
OPTIMISED CONTROLS!
A fully customisable control system designed specifically for touch and tilt devices means racing becomes more fun and consistent. Place the controls where you want them! Also includes full support for all MFi controllers
_______________________________________________________
Hook up with new players and find out more about Rush Rally 3:
Instagram: https://www.instagram.com/rushrallygame/
Twitter: https://twitter.com/RushRally
Facebook: https://www.facebook.com/RushRally
_______________________________________________________
PRAISE FOR RUSH RALLY SERIES
5 / 5 – Touch Arcade – "Rush Rally 2 – Easily one of the best racing games on mobile"
9 / 10 – Pocket Gamer – "Rush Rally 2 – You should grab this as soon as you get the chance"
9 / 10 – Multiplayer.it – "Rush Rally 2 – Undoubtedly the best rally game on mobile"
– International mobile game awards (IMGA) game of the year award Nominee 2017 –
– Short listed by games industry experts in the Develop Indie showcase awards 2014 –
Requires: Android 4.4+
Latest Version
In-App Purchases: No
Get it on Google Play and support the developer for their good work.