Pumped BMX 3 is a BMX stunt game by Noodlecake Studios Inc with good graphics, good game mechanism and superb music. There are total 60 levels in this game with lots of stunts, challenges and fun. Stunts are the best part of this game, but also a bad part of this game too. There are many stunts in this game which sometimes make levels very tough. But once you master the controls and understand how this game works, you will understand why stunts are the best part of this game.
Completing whole Pumped BMX 3 is really tough, because later levels are extremely difficult. But still this game is worth a try.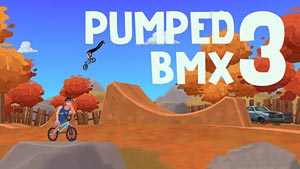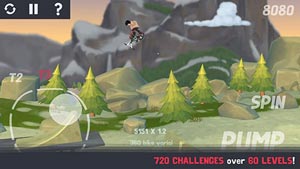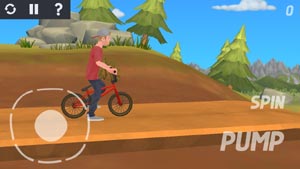 Description:
The final installment of the smash hit #1 rated BMX game is here!
Following on from the insane success of Pumped BMX 2, Pumped 3 is back with more riders, more bikes, more stunts, more levels and more challenges!
ABOUT THE GAME
Ride through sets of jumps pulling off crazy stunts in order to complete challenges and beat high scores. Combine 24 awesome BMX tricks with flips, spins and grinds to rack up huge high scores, or just relax and flow through the levels – it's up to you!
CHALLENGES
Try your hand at over 720 challenges and achievements – a totally redesigned challenge system means there's something different to try around every corner.
LEVELS
60 all new levels across 6 amazing environments. From the relaxed to the totally insane, from the foothills and woods to the wetlands and mountains.
RIDERS
Featuring 15 of the world's top dirt jumpers! From style gurus like Chase Hawk to tech wizards like Dennis Enarson, pick your pro and go shred!
BIKES
Customize your bike – pick your favourite pro's signature or create your own fully custom ride!
FEATURES
60 levels, over 720 challenges and achievements.
15 of the world's top BMX dirt jumpers.
24 legit tricks from the stylish to the insane.
Get ready. Get Pumped.
Requires: Android 3.1+
Latest Version
In-App Purchases: No
Get it on Google Play and support the developer for their good work.