Harry Potter Magic Awakened is an Upcoming card RPG game from Warner Bros and NetEase Games.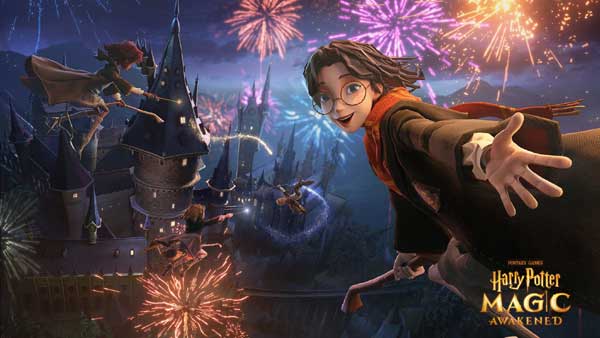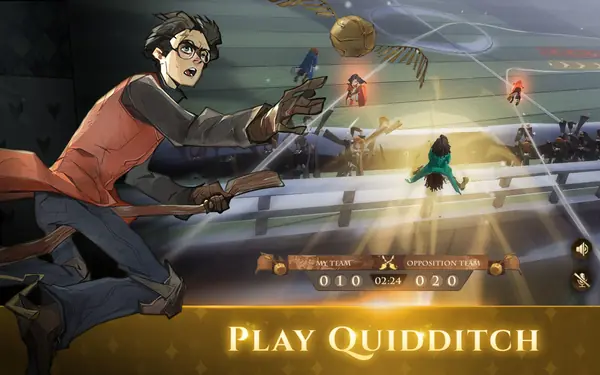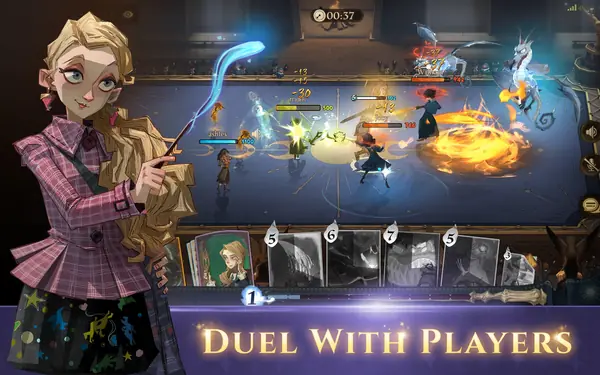 Description:
Master the Magic with cards and spells in this Wizarding World Adventure!
Test your skills against other wizards and witches in exciting multiplayer duels in the latest Harry Potter game! Discover an all-new gaming story at Hogwarts and explore the wizarding world. Play with friends and forge your own path to Master the Magic!
Harry Potter: Magic Awakened is a new card collection game (CCG) and role playing game (RPG) where you take on the role of a first-year student at Hogwarts, joining thousands of players online as you browse the dazzling shops in Diagon Alley, uncover secrets roaming the halls at Hogwarts, adventure through the Forbidden Forest, and more!
Will you battle a dragon? Set a new Quidditch speed record racing through the arena? Step into Harry Potter's shoes in the Book with No Name? The choice is yours!
Game Features
– Collect and level over 70 Cards: Master powerful magic spells and charms from Aguamenti to Wingardium Leviosa. Summon fantastic beasts like the Unicorn, Cornish Pixies or Phoenix. Or unleash powerful artefacts like the Monster Book of Monsters to aid you in PvP brawls and PvE challenges.
– Discover a Brand New Harry Potter Gaming Story: You've arrived at the wizarding school 10 years after the defeat of Voldemort in the Battle of Hogwarts, and joined a new generation of Witches and Wizards. Encounter beloved characters like Hagrid, Harry and Hermoine, and meet new adventure companions: Ivy, Cassandra, Gossamer and more. Find clues and solve mysteries buried deep in Hogwarts and beyond!
– Customize your own Wizard or Witch: Shop in Diagon Alley for the latest in wizard fashion, find the perfect wand and broom to show off your magic abilities, or adopt new fantastic beasts as companions.
– Explore and Socialize with other Wizards: Join thousands of players online in real time to explore the school and its surroundings, decorate your shared House dormitory, attend classes together or match up for duels and cooperative challenges.
Welcome to Hogwarts
– Duelling Club: Face off against other wizards online in fun 1v1, 2v2 or 3v3 multiplayer brawls in the Dueling Hall. Clever positioning of your avatar, strategic card selection and team synergies can turn the course of a match!
– Attend Classes: Learn new spells for your magic card collection, brew potions, hone your Defence Against the Dark Arts skills, test your knowledge of The History of Magic and more.
– Forbidden Forest: Enter with friends (or solo, at your own peril). Follow clues, fight monsters and dragons… Explore deep into the forest to solve mysteries, and earn rewards.
– Book with no Name: Play as Harry, Hermione, and other characters as you relive fan-favourite moments from the Harry Potter stories.
– House Cup: Become a top player, compete against other champions to climb the leaderboard and win glory for your House!
– Quidditch Training: Get on your broom, speed your way through the pitch and hone your skills at the sport of choice for Wizards and Witches.
– The Ball: Invite a fellow student to the floor and test your rhythm and coordination as you dance the night away.
– Fireworks Show: Fly on your broom around Hogwarts to witness the show every night. What a breathtaking view to cap off a day of hard wizarding studies!
Harry Potter: Magic Awakened offers an immersive gaming experience beyond traditional CCG and card battle games. Play with friends or alone; enjoy PvP matches or co-op action; collect items and customize your avatar, or enjoy the RPG game features. The wizarding world offers a myriad of activities to partake in, and a unique adventure, waiting for you.
Harry Potter: Magic Awakened is developed by Netease and co-published by WB Games under Portkey Games, a label dedicated to creating video games inspired by J.K. Rowling's original stories, in genres ranging from puzzle games to role playing games and adventure games.
Release Date
2022
Watch Game Trailer:
Requires: Android 6.0+
Latest Version:
In-App Purchases: Yes
Download Harry Potter Magic Awakened for Android & iOS
Coming soon…
Install Instructions
Install Apk, Extract Obb File, Copy extracted Obb folder to Android/Obb/[here] and play online.