Guerrilla Bob is an Action Shooter game by Angry Mob Games. It is a twin-stick shooter game with smooth control, good graphics and good gameplay. Controls are very easy in this game. From the left side of your screen you can control your hero movement and from right side tap anywhere to shoot at your enemies automatically. With Its simple controls, it's an easy, but addictive game.
Guerrilla Bob game size is just 31 MB, there is no IAP in this game and its full offline also, with best graphics, gameplay and smooth controls.
It's not a very lenghty game, and you can easily finish it in just few hours. So, don't even think to miss this superb game, must try it right now.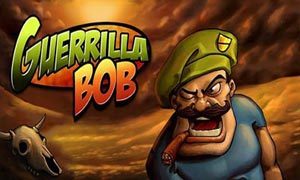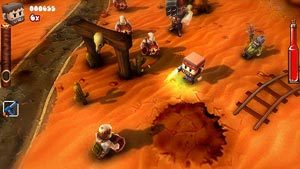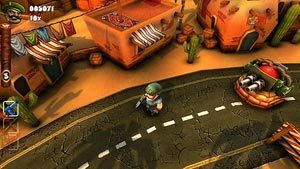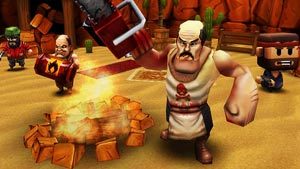 Description:
Guerrilla Bob offers stunning visuals, an arsenal of kick-ass weaponry, unique enemies, explosive ammunition and non-stop humor.
If you're having trouble installing the game, please check our F.A.Q:
http://guerrillabob.blogspot.com/p/faq.html
"iPad Game of the Week" – January 2011, iTunes
"Achievement in Art" Finalist in International Games Festival Mobile Awards 2010
"Top 10 most anticipated iPhone games for 2010 – It's everything we've been asking for in a twin-stick shooter: depth, variety, and rewards. Guerrilla Bob finally delivers the three elements of which others in the genre have been so starved." – PocketGamer
"John Rambo has nothing on Guerrilla Bob." – GameTrailers
"More gunfire and explosions than a Michael Bay action trilogy." – Cinema Blend
"The art design is phenomenal. I said oh, wow! That's something else." – TouchArcade
KICK-A*S WEAPONRY
Bob can collect money from the enemies and use it in the shop to unlock a huge variety of weapons, each with their own upgrades:
– Machinegun
-Timed Bombs
– Molotov Cocktail
– Shotgun
– Double Uzis
– Flamethrower
– Rocket Launcher
– Grenade Launcher
– Sticky Bow
– Chain Gun
FAST-PACED SHOOTER COMBAT VERSUS DEADLY ENEMIES
Face an army of fearsome foes wielding weapons of every variety. This is a challenge not for the faint of heart!
SECRET AREAS AND POWER-UPS
The story mode levels offer non-stop action with numerous gameplay twists plus exploration to discover hidden areas, secret Power-Ups and bonus items!
EPIC BOSS FIGHTS
The gateway to each new level is guarded by imposing boss enemies with uniquely powerful weapons and tactics. You will even have to face John Gore himself (from MiniGore fame)!
A VARIETY OF GAMEPLAY MODES
Dive into the Story Campaign where Guerilla Bob fights through dangerous canyons, steep deserts and dreadful towns. The story mode is split into Arcade mode, where Bob fights for fame, and Mercenary mode, where Bob fights for fortune. Alternatively, engage in Classic Survival Mode where endless enemies come at Bob from all directions in a closed arena environment. In Wave Attack Mode you fight waves of baddies and access the shop to purchase new arsenal. Extra difficulty modes are for players who think they're experts!
ORIGINAL SOUNDTRACK AND PROFESSIONAL VOICES
Immerse yourself into this humorous military shooter with an original soundtrack and professionally scripted voice-overs.
Follow us on twitter @angrymobgames
Requires: Android 2.0.1+
Latest Version: 1.4
In-App Purchases: No
Download Link for Guerrilla Bob Apk:
Instruction:
Install APK and play.