EA(Electronic Arts) recently announced news related to FIFA 20 Mobile or FIFA Soccer new season. FIFA 20 Mobile is going to be released this September. According to EA they are going to add some new features, content and improved gameplay. And first time in FIFA Mobile history, they will allow players to carry their current season's team to upcoming season which will call as Legacy Team. But you can only use your Legacy Team in certain events only. You can only move 11 players of active lineup to upcoming season. So make sure you have your best 11 players in active lineup.
You can try Beta version of FIFA 20 Mobile which is available now.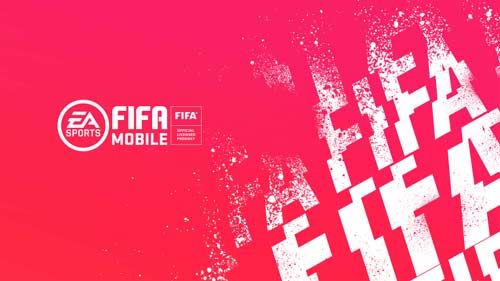 Here is the list of what items will reset and what doesn't in the upcoming season of FIFA Mobile.
What items will reset?
Account Level
Roster (except Legacy Team)
Coins
Gems
Skill Boosts
Fans
Cups
Quests
League Record
VIP Level
Training XP
Leaderboards
What items won't reset?
FIFA Point Balance
Now and Later Packs
User Logos
FIFA Mobile new Season Requirements:
FIFA Mobile new season have two different minimum spec requirements. One for downloading FIFA Mobile and second for Head to Head game mode.
Specs For Downloading FIFA Mobile upcoming season
iOS
iPhone 5s and later.
iPod Touch (6th Gen).
iPod Air and later.
iPad Mini 2 and later.
Android
At least 1Gb Ram.
ARM based, Quad Core (with a clock speed of 1GHz).
Android OS version 4.2 or later.
Specs for Head to Head game mode
iOS
iPhone 6 and later.
iPod Touch (6th Gen) and later.
iPad Air 2 and later.
iPad Mini 4 and later.
Android
Samsung Galaxy: S6/S6 Edge/S6+/S7/S7 Edge/S7+/S8/S8+/S9/S9+/S10/S10+/S10e, Note 5/8/9, Tab S3/S4/S5e/S6
Google: Pixel / Pixel XL / Pixel 2 / Pixel 2 XL / Pixel 3 / Pixel 3 XL / Pixel 3a / Pixel 3a XL
Asus: Zenfone 3/Zenfone 5/Zenfone 6/ROG Phone/ROG Phone II
LG: G5/G6/G7/G8/V20/V30/V35/V40/V50
Nokia: 8/8.1/9 Pureview
OnePlus: 3T/5/5T/6/6T/7/7 Pro
Razer: Phone/Phone 2
Xiaomi: Mi 5/5S/5S Plus/6/6 Plus/8/8 Explorer/8SE/Mi Mix/Mi Mix 2/Mi Mix 2S/Mi Mix 3/Mi Note 2/Note 7/K20/K20 Pro/Black Shark/Black Shark 2
HTC: One/M9w/10/U Ultra/U11/ U11+/U12+/U19e
Lenovo(Motorola): Moto G/G+/X/Z/Z Droid/Z2 Force
Sony Xperia: X Performance/XA/XA Ultra/XA1/XA1 Ultra/XA2/XZ/XZ Premium/XZ1/XZ2/XZ3/Z4/Z5/Z5 Premium
These devices don't meet the minimum specs:
Snapdragon 2xx based devices.
Snapdragon 400 & 410 based devices (some Galaxy S5 mini, Galaxy Tab 4 8.0, Galaxy Tab 4 10.1 LTE, some Galaxy A5, some Moto E, some Moto G, LG G2 mini).
Snapdragon 600 based devices (some Galaxy S4, S4 mini).
If your device isn't listed, it can still work if you have the following specs:
All iOS devices that meet the engine's minimum spec.
Snapdragon 41x, 42x, & 43x base devices
Snapdragon 6xx (except 600) base devices
Snapdragon 7xx base devices
Snapdragon 8xx (except 800 & 801) base devices
Snapdragon 8xx base devices (Xperia Z1, some Galaxy S4 LTE, most Galaxy S5, some HTC One, Xperia Z3)