Cosmonautica is a simulation game by developer Chasing Carrots. It's a combination of space trading and crew simulation game. Cosmonautica is undoubtedly the best game of its kind for Android devices. It's a full premium game with beautiful Graphics and engaging gameplay. There is always a lot to do and learn in this game so you will never find yourself free in the game.
You may encounter some minor bugs in this game because game is last updated on 2016 and game is no longer available on Google Play. So, there is no hope for any update. But still I love this game as it is with these minor bugs.
Note: You may see a message when you open game, "Cosmonautica isn't responding" just click wait.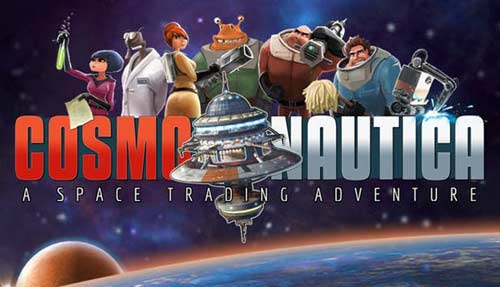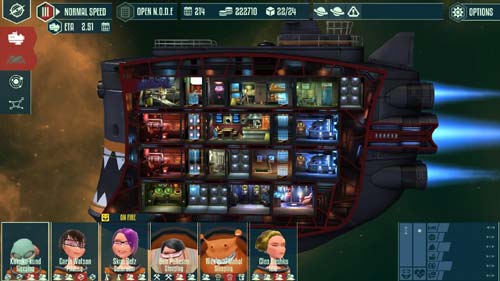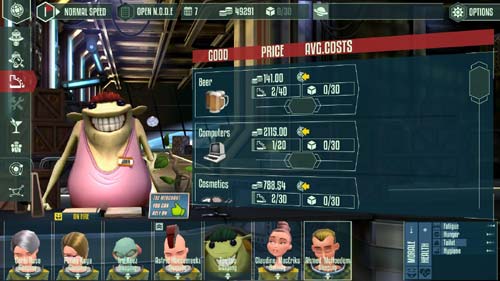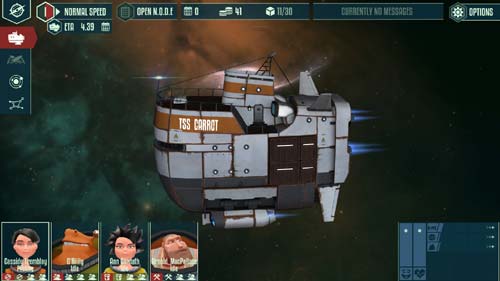 Description:
*** Due to some limitations the game might not run on some devices. We recommend using devices with at least: 5″ Display, Quad-Core CPU, 1 GB Ram ***
** Check out the new resolution setting. If you have problems please drop us a mail with information about your device and android version so we can try to resolve them: support@chasing-carrots.com **
Note: The app could crash sometimes, due to some problems regarding some UI middleware elements. We can't update this at this moment since the game engine used for Cosmonautica isn't updated anymore.
Cast off! Are you ready for some hilarious adventures in outer space?
Start by boarding a washed-up space cruiser and fulfill your destiny as an aspiring captain on the hunt for fame and fortune. Cosmonautica combines elements of space trading and crew simulation to create a unique experience. Only if you take good care of your crew you will be able to succeed.
Do you have what it takes to become the best trader, smuggler, pirate or even space taxi? It's your choice!
Features:
* Simulated Galaxy – Cosmonautica offers a detailed and amusing trading simulation gameplay that challenges you among others with pirate attacks, diverse quests and unique crew members. Explore a dynamic and procedurally generated galaxy. Every game is different!
* Crew Management – Sign up to eight exceptional and lovable crew members to create a ragtag team of the universe's best and brightest. Take care of your crew and promote them to reach their full potential. Only if they fit together well and are satisfied, you are able to get the optimum out of your space ship.
* Elaborate Trading Simulation – Trade a bevy of goods, including some rare and illegal stuff, with fellow space merchants while exploring the solar systems. Explore the galaxy and pursue intergalactic trading over many solar systems – each with its own traits.
* Lively Story & World – Meet unique characters while you embark on a campaign to unveil the secret of a container and the mysterious past of your board A.I. N1L. Or just roam freely through the galaxy in sandbox mode.
* One-of-a-Kind Ships – Choose from a range of ship types, equip your vessel with upgradeable rooms and customize your ship's appearance for even more individuality.
* Exciting Space Battles – Command demanding space clashes against enemy ships with crafty maneuvers and tactical actions during encounters. Directly attack or outsmart your enemies by using your hacker's ability. Or pick the peaceful route and choose diplomacy.
* Cross-Platform Play – Cosmonautica supports cross-platform save games, which will allow you to play the same game on PC and take it on the go with your tablet or other suited devices.
Watch Game Trailer:
Requires: Android 2.3+
Latest Version: 1.2.1
In-App Purchases: No
Download links for Cosmonautica Apk+Obb:
Install Instruction:
Install Apk, Extract Obb file and copy extracted obb folder to Android/Obb/[here] and play.
Brief Instruction about how to install games with Apk+Obb files.