Command & Conquer Rivals Apk is an Online Strategy game, developed by Electronic Arts. From a long time this game was running in beta phase, but now finally its official version is available for everyone to download.
Command & Conquer is mainly a PC game. But I played it on my Java mobile only. Command & conquer 4 is one of my favorite games in Java. But What I played is a very small part of this massive franchise. When I got my first Android phone, the first game I was searched is, Command & Conquer Apk. But I was totally disappointed, that there are is no C&C game for Android. But now when C&C rivals is coming, I am not feeling very excited, because this is nothing like old C&C games at all. It's something different game with just Command & Conquer name. Well, this is not a bad game at all, and you can give this game a try. Maybe you will like it.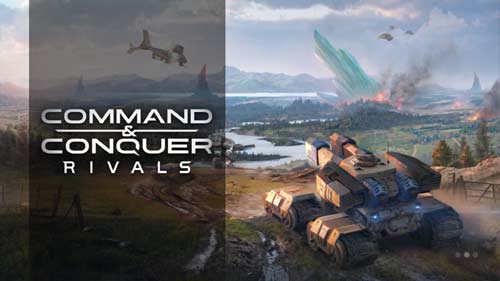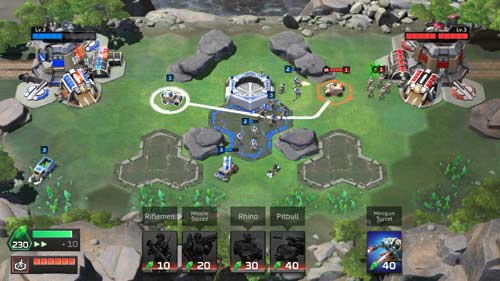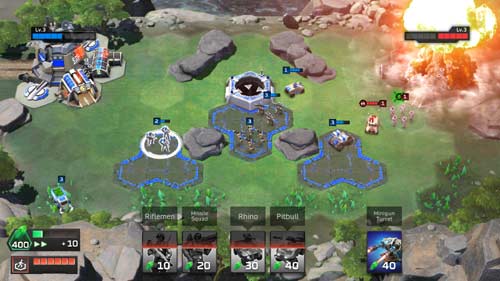 Description:
Lead your army to victory in The War for Tiberium with Command & Conquer™: Rivals, a competitive real-time strategy game on mobile! Battle to dominate your enemy with Commanders from the Global Defense Initiative and Brotherhood of Nod. Customize your army with a unique commander, infantry units, and vehicles. Conquer opponents in one-on-one battles and strategically direct your forces to earn every victory. In this war, control is power. 
 
TAKE CONTROL OF YOUR ARMY
In Command & Conquer: Rivals, the strategy behind your skills determines victory or defeat. Choose a Commander to lead your forces – each holds powerful abilities that can influence your approach and turn the tide of battle. Create winning combinations of infantry, tanks, aircraft, and high-tech behemoths. Customize your army to align with your Commander's unique abilities, then unleash formidable weapons and vehicles in all-out war.
 
DOMINATE RIVALS ON THE BATTLEFIELD
Go head-to-head in live battles with other players as you fight for map superiority in real time! Choose to fight for the Global Defense Initiative or Brotherhood of Nod. Restock your supplies and boost your army with valuable supply convoys. Complete daily challenges for massive rewards that improve your Commanders, weapons, and abilities. Grow your army with every victory and climb the leaderboards!
Requires: Android 4.1+
Latest Version
In-App Purchases: Yes
Download link for Command & Conquer Rivals Apk :
Instruction:
Download Apk, Install C&C Rivals and play. It will download additional data files (around 250 mb) after playing first game.