Boom Beach Frontlines is an online strategy game from developer Space Ape. Its beta test is currently live in Canada. But from Only4Gamers you can download it and play it from anywhere.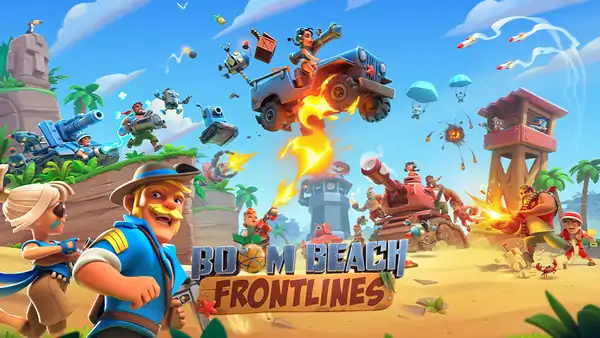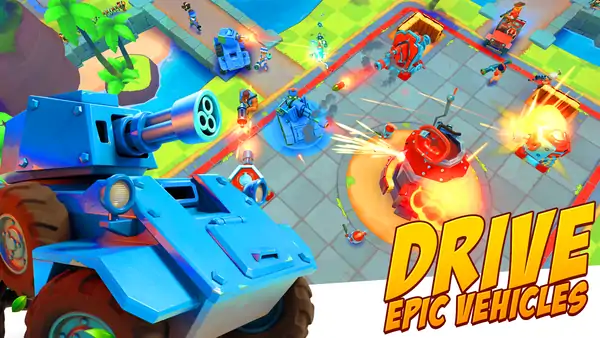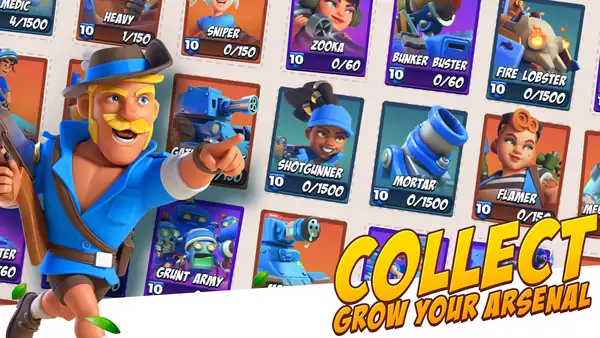 Description:
Welcome back to the Beach, Commander!
Boom Beach: Frontlines is a 9v9 team shooter, with a focus on troops, vehicles, teamplay and tactics. Level up your HQ to unlock new troops and expand your loadout. Return to the Archipelago, play as a character you know and love, and meet new faces! If you love Boom Beach it's time to squad up and jump in!
With regular updates, tons of units, constant map rotations, and gameplay that rewards teamwork, Boom Beach Frontlines brings the battlefield to mobile!
Huge Team Battles!
Jump into the largest team battles on mobile! Utilize teamwork, tactics, and strategy to outwit and outplay your opponents!
UNLOCK AND UPGRADE!
Collect and upgrade a variety of troops, vehicles, powerups and defenses, each with their own abilities, strengths, and tactics!
BOOM PASS
Play games to gain stars and progress your Boom Pass! Unlock Chests, Gems, Coins and New Units! Watch out for fresh content every Season!
CLIMB THE LEADERBOARDS
Climb the leaderboards and become the best Player around!
Escalating Chaos
Battles get wilder as each game progresses, starting with troops to larger towers and finally unleashing the devastating heavy vehicles.
Features:
– Team up for real-time 9v9 battles
– A fast-paced tactical combined arms shooter
– Unlock and collect new, powerful troops, boosts, and vehicles
– New maps to fight on every 4 hours
– Squad up to play with friends
– Climb to the top of the leaderboards in global rankings
Partnered with Supercell, the makers of Clash of Clans, Clash Royale and Boom Beach!
Boom Beach Frontlines Gameplay:
Requires: Android 5.0+
Latest version: 0.2.0.8730
In-App Purchases: Yes
Download Boom Beach Frontlines for Android & iOS:
Android:
Apk ⇩
iOS:
Coming soon…
Install Instruction:
Install Apk, download additional 240 MB data from inside the game and enjoy.