Clash Mini is another super addicting online strategy game from Supercell. It might look like just another auto chess game. But since this game is from Supercell, you shouldn't underestimate this game just by looking at the screenshots. Once you start playing this game, you won't be able to stop yourself from playing for hours.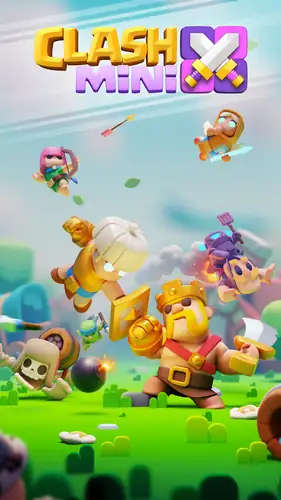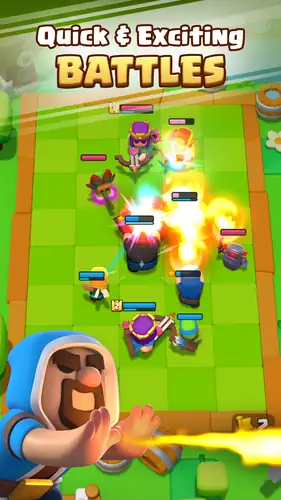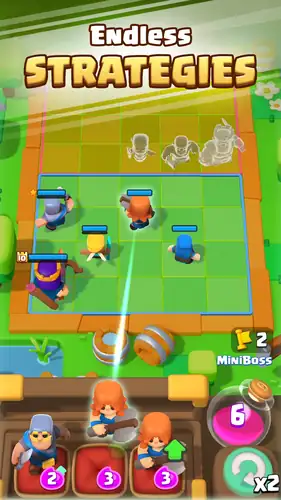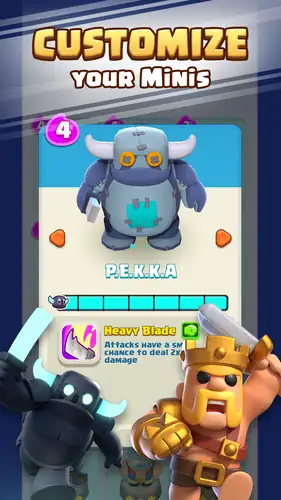 Description:
Mini madness descends on the Clash Universe! In this game of choices, duel and Rumble in a fun, strategy-packed board game.
Collect, Summon and Upgrade your army of Minis in this exciting real-time auto battler. Predict your opponent's moves and then assemble your winning strategy and formation. Watch your Minis come to life and clash to be the last one standing!
Lead your adorable army with Heroes including Barbarian King, Shield Maiden, Archer Queen, and more. Ignite the board with wizards, pierce with magic archers, or activate heavyweights like Pekka. Change the tide of battle by swapping and upgrading your Minis in between rounds. Play 1v1 or Rumble mode against 7 other players. Play casually for fun or in ranked matches to increase your League standing.
Clash Mini is easy to learn but challenging to master. Get ready for your Minis to throw down the biggest Rumble!
Dynamic Combinations and Endless Possibilities
• Anticipate your opponent's moves and arrange your army in limitless positions
• Adjust your in-game strategy with tanks, melee, and ranged Minis
• Upgrade Minis during battle to activate stronger abilities
Fast, Exciting 3D Battles
• Each game is action-packed – battles are under 5 minutes
• Watch the Minis show off their special moves from different camera angles
• Progress through the Leagues and break into the global top 1000
Collect, Upgrade & Customize
• Iconic Clash Heroes such as Barbarian King, Archer Queen, and Shield Maiden join the fray
• Complete Quests to collect Minis and unlock new Abilities
• Customize Heroes and Minis with unique skins
Watch Gameplay Video:
Requires: Android 4.1+
Latest Version: 1.1143.2
In-App Purchases: Yes
Download Clash Mini for Android & iOS:
Install Instruction:
Install Apk and play online.