Tiny Thief is a Puzzle Adventure game by Rovio. It's one of the best game of 2013, later removed from Google Play in 2016. But of course, you don't need to worry about this. Just download the latest version of Tiny Thief Full Unlock version from here and enjoy. Though you may encounter some bugs in newer Android devices, as the game was last updated in 2016. Some of the creators of Tiny Thief also worked on another masterpiece like this game, called Love You To Bits, released in 2016 -17.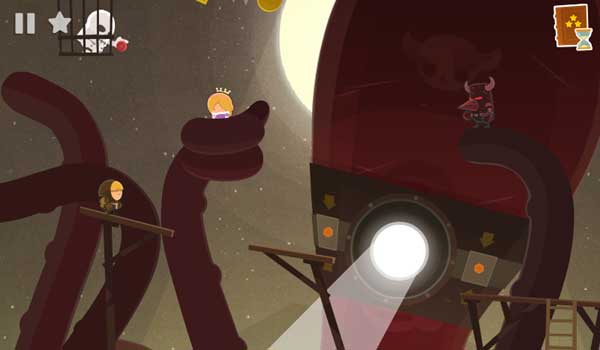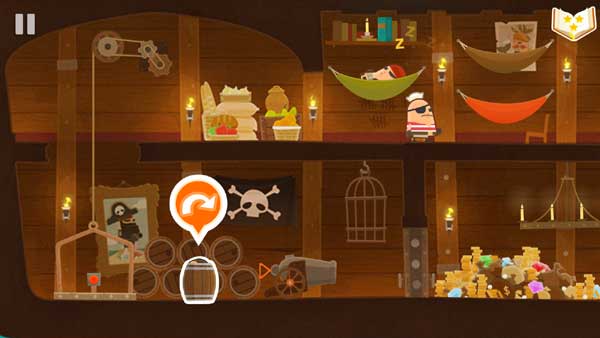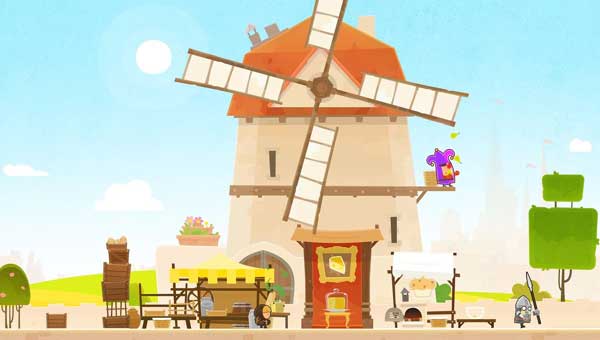 Description:
Join Tiny Thief on a big adventure!
"Utterly charming." – Kotaku
"Delightful" – The Guardian
"A game anyone can enjoy, and it's probably going to make you smile within the first minute." – PC Mag
"Cute, clever, and oddly rewarding." – 148 Apps
"If you need a good puzzle game today, or heck, even a smile, you should probably go grab Tiny Thief." – Touch Arcade
In a world of greed, corruption and injustice, one little guy decides to stand up for the little guy! Say hello to Tiny Thief, an unconventional hero who uses cunning and trickery to out-smart his opponents across six epic medieval adventures. But beware! He faces fearsome foes, like the Dark Knight, rogue pirates and even a giant robot!
Tiny Thief brings back the magic from the point-and-click games of old, charming you with its very own visual style and offbeat sense of humor.
The game throws some seriously mind-boggling puzzles at you, with tons of surprising interactive gameplay elements along the way. So get ready to embark on an epic quest to save a princess and kingdom in peril!
Six big adventures – sneak and steal your way through six epic quests, featuring an awesome pirate ship and daring castle siege!
Use cunning and skill – out-smart your tricky opponents using the element of surprise and some downright sneakiness!
Unexpected surprises – explore fully interactive levels and uncover hidden treasures and other surprises at every turn!
Tiny Thief is ready to start his big adventure. Are you?
What's new in update 1.2.1:
UNLOCK A FULL NEW EPISODE WITH A SIMPLE PURCHASE: In this new magical adventure, the King is kidnapped by the Wicked Witch! To rescue him, our tiny hero will have to turn to dark magic for help, and fight witches and their evil spells. The final battle is a classic duel with a dragon! Can Tiny Thief break the spell and free the King?
EPISODE INCLUDES:
– 5 New, magic-filled levels
– 18 Hidden objects to find
– 10 New characters including witches, ghosts and dragons
Watch Game Trailer:
Requires: Android 2.3+
Latest version: 1.2.1
In-App Purchases: No
Download links of Tiny Thief Apk+Obb:
Note: I tested it on my Android 7 and 11 and it's working fine. Though there are some bugs in the game.
Instruction:
Install Apk, extract Obb file and copy obb folder to Android/Obb/ and play.
Brief Instruction about how to install games with Apk+Obb Data files.