Payday Crime War is an upcoming multiplayer first person shooter game from developer PopReach. The game was previously released in 2019 as a Beta, but then the project was closed after a few months. Now the latest Payday Crime War beta test has already started on December 6, 2021 for very limited users.
You can now download the latest beta version from here. Currently there is not much to do in this game. I highly recommend not downloading this game right now. Wait a bit for a better version. You can watch the gameplay in the below video.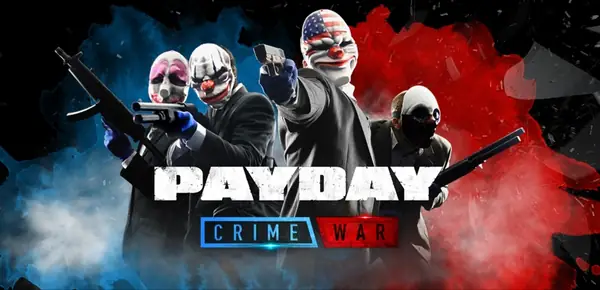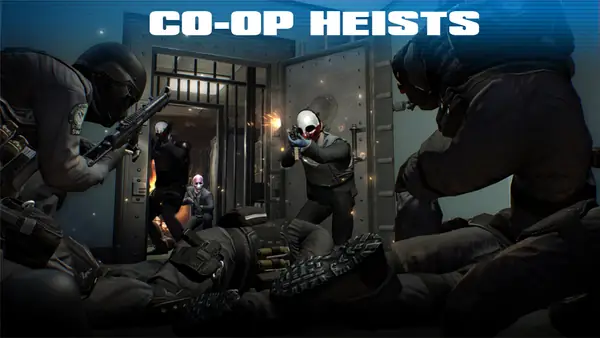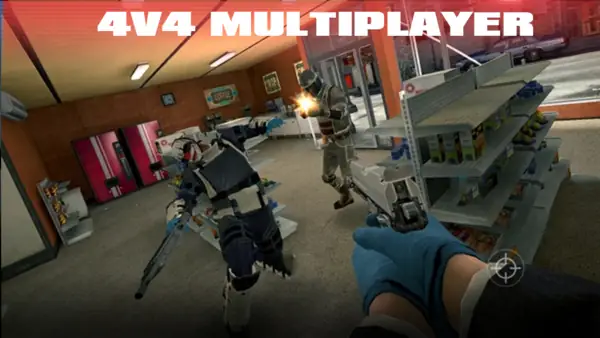 Description:
PAYDAY: Crime War is an action-packed 4v4 co-op mobile shooter where gamers take on the roles of their favorite PAYDAY crew or a member of GenSec, tasked with enforcing the law and putting a stop to the Heisters' crime spree.
4V4 ONLINE PVP ACTION
Play a Quick Match and battle other players to earn in-game loot based on your notoriety. Use Quick Match to try recently acquired weapons in the game and adjust your character's abilities before jumping into competitive play with unique loadouts. Test your skills in Ranked Mode against players from around the world earning you bigger rewards through bigger stakes.
BATTLE AS HEISTERS & ENFORCERS
Play as Heisters and protect your crew as you determine the best game plan to crack open safes all while battling the GenSec Enforcers trying to stop you. Then as Enforcers, strategize and work together to prevent the PAYDAY crew from completing their heist!
COLLECT, EQUIP & PERSONALIZE YOUR CREW
Unlock multiple characters with unique skills suited to your playstyle, and customize their loadout with tons of weapons and abilities you'll earn along the way. Personalize your gear with unlockable skins to stand out on the battlefield.
PLAY WITH FRIENDS
Utilize a quick and easy Lobby ID system to play with friends and invite new squadmates to your personal games.
PAYDAY: Crime War is free to play, but in-game items are available for purchase.
Release Date:
2022
Watch Gameplay:
Requires: Android 6.0+
Latest Version: 2021.0.1.101031
Download Payday Crime War for Android:
Updating please wait…
Install Instruction:
This is a multi-apk file. So you need to use SAI app to install this game.
Or rename the file format from .apks to .zip and open the file using X plore file manager and click install.