Real Racing 4 is here with the name Real Racing Next for Android devices. Currently, the game is in early access and available only for Android devices. The download link for iOS devices is coming soon. Surprisingly, you can play this game offline, which is something completely unexpected from EA.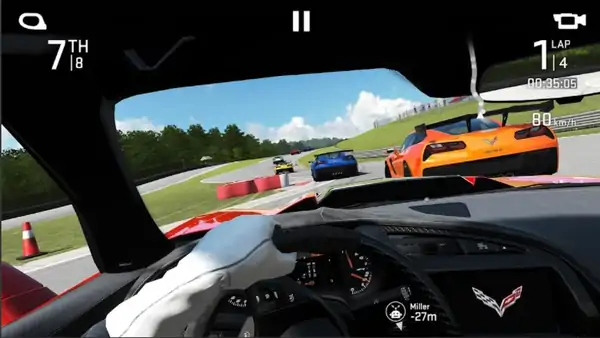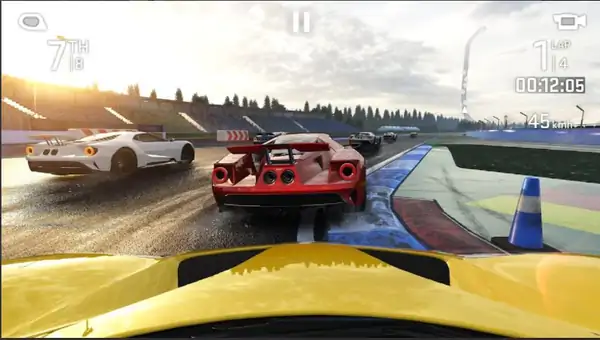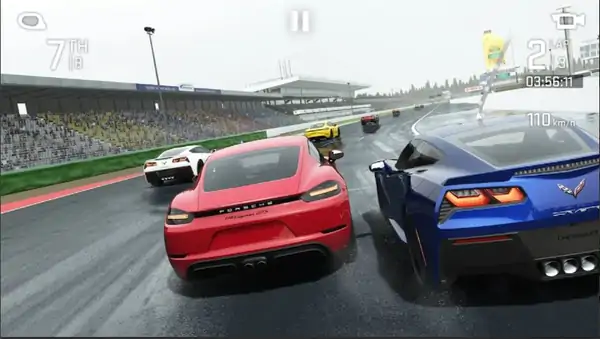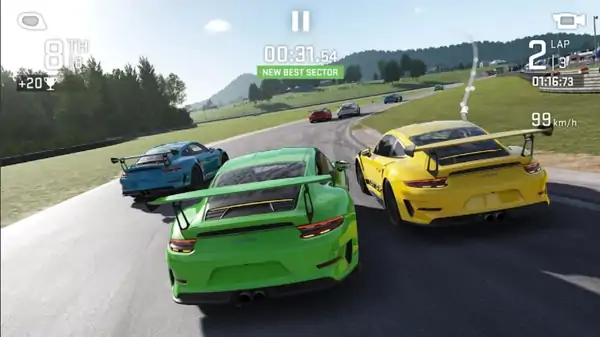 Description:
Real Cars. Real Tracks. Real Time. Real Racing Next.
Real Racing Next is the newest installment in the award winning EA racing franchise that shifts mobile racing games to the next gear. Show off your driving skills and race real cars on real tracks – anytime, anywhere.
Read on for important info below!
Race cars from top manufacturers like McLaren, Porsche, Chevrolet and Ford. Customize your driving controls to suit your driving style. Upgrade your car to match your driving preferences.
Race on popular tracks from all across the globe, including Circuit of the Americas, Hockenheim, Lime Rock and more, in all types of weather conditions – from dusk to dawn, rain and shine – and in multiple track configurations. Enjoy console-level graphics in this authentic experience that is unparalleled in any other game on mobile.
Progress through the Trophy Road by collecting trophies for each of your cars and earn the coveted champion title in your race to the top. Climb the racing leaderboards as you face off against advanced AI opponents and show you've got the speed to compete against the best in racing.
Real Racing Next. Real racing meets mobile games.
REAL RACING NEXT FEATURES
REAL CARS
McLaren, Porsche, Chevrolet, Ford & other top manufacturers
Vehicle customization with elite upgrades to improve your car stats
Driving controls are customizable and fine-tuned for you
CONSOLE-QUALITY GRAPHICS
Experience the world's best circuits, meticulously brought to life through incredibly accurate Point Cloud Scan Data
Physical Based Rendering and high dynamic range lighting brings a fresh feel to each race
Race in a variety of weather conditions from morning to night with dynamic wet and dry road surfaces and reflections
Experience a variety of tracks and games modes with an ever-changing list of event rotations
SPONSOR PASS
Beat challenges daily to earn sponsor points and progress through Real Racing's unique battle pass system
Unique challenges are refreshed on a daily basis
The more tiers you progress through, the bigger and better the rewards
REAL RACING NEXT – The Premier Racing Experience!
This is an Early Access build showcasing some of the early features in development. The features shown here might be different than the final product.
*This is a resource-intensive game featuring extremely high-quality visuals. Please make sure you have at least 1 GB of free space on your device*
Watch Gameplay Video:
Requires: Android 7.0+
Latest Version: 1.0.174469
In-App Purchases: Yes
How to Download REAL RACING 4 NEXT for Android:
1. Use any VPN and connect to the Australia region.
2. Open Google Play App Settings and Clear all data.
3. Click on the link below and install the game.
Apk ⇩
4. Open the game and download additional 900 MB data.
5. Play offline or online