Project Arrival is an upcoming action survival game from the Developer MMC Society. Its beta test is finally here and now you can download it.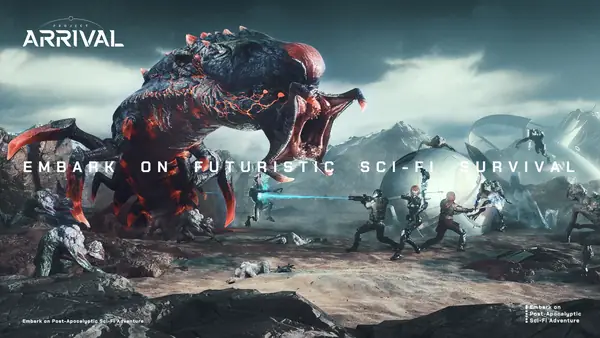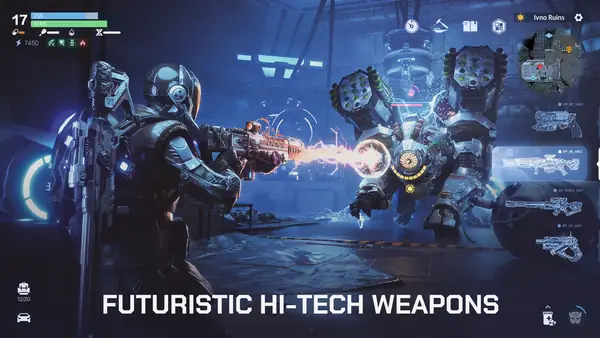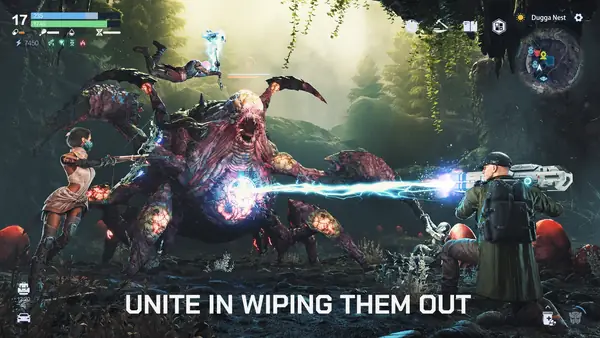 Description:
All-new Post-Apocalyptic Sci-Fi Survival: Adventure into the Future Open World
The all-new AAA-Rating post-apocalyptic survival game Project: Arrival has arrived! Be the first player to step into this futuristic sci-fi world set a century from now!
Back to the year of 2102, the ""REFA"", a revolutionary energy source, had been created on Earth, which led to a new dawn of energy and technology revolution era on Earth. However, the prosperity only lasted for a few years. This highly advanced human civilization unwittingly caught the attention of a bloodthirsty alien race. In 2122, The Armada of alien cruisers descended upon Earth, which signaled the beginning of a long and tortuous interstellar war, known as ""War of Freedom"". Eventually, humanity did succeed in resisting the alien invasion, yet at a terrible price. But the damage that the war done to the Earth is irreversible, and civilization is now on the brink of apocalypse: Cities has been destroyed into craters of dust, mutant creatures are running rampant, ecosystem has broken, and natural energy sources has been depleted… The civilizational order has collapsed.
Now, you are going to enter this post-apocalyptic world, where the fate of humanity hangs in the balance and the future of civilization is entirely uncertain. As one of the survivors in this shattered world, you will have to overcome the difficulties and fight for survival . Danger lurks around every corner. Will you be the spark that rekindles the future of human civilization?
Enter this unknown future world, and become the humanity's savior!
FEATURES
EMBARK ON A POST-APOCALYPTIC SECI-FI ADVENTURE
Welcome to the future! Sneak into the mutant-ridden wreckage of alien spacecraft to gather top secrets, race tanks under glistening neon lights in cyberpunk Towns, and encounter mutant behemoths that surpass those of your wildest nightmares.
EXPLORE MASSIVE REALISTIC OPEN WORLD
There's over ten varied environments such as valleys, forests, deserts and wetlands with dynamic weather during the day and night cycle. Explore magnificent ruins and futuristic palaces that immerse you in the game world.
EXPERIENCE IMMERSIVE REAL LIFE SURVIVAL
Surviving in this broken world is a never-ending challenge. You need to be prepared for all eventualities at all times, and keep a close eye on your body indicators. Keep your stomach full, stay in optimum health, and remain battle ready.
FIGHT WITH FUTURISTIC HI-TECH WEAPONS
Leverage hundreds of cutting-edge weapons with unique capabilities. Use these advanced weapons to defeat mutant behemoths, and earn huge rewards. Collect and create your own equipment to make yourself even more powerful.
CONSTRUCT YOUR IDEAL HOME FROM SCRATCH
Life's hard out there, survivors always need somewhere to call home. Through the construction system, you can use blueprints to build your homeland and create new furnitures, to make a homeland that is truly yours.
MORE UNIQUE AND FUN GAMEPLAY
There's more exciting gameplay in store, and we look forward to you discovering it for yourself. Finally, we welcome you to contact us to share your thoughts and ideas on how to make Project: Arrival even better!
Watch Game Trailer:
Requires: Android 7.0+
Latest Version: 0.284.2755268
In-App Purchases: Yes
How to Download Project Arrival for Android:
1. Use any VPN and connect to the Canada region.
2. Open Google Play App Settings and Clear all data.
3. Click on the link below and install the game.
Apk ⇩
4. Once the download has started, you can turn off your VPN.
5. Connect to VPN Canada region and launch the game. You need to download 3 GB of additional data from the game.